EIRP Proceedings
Frequency: 1 issue per year (30th May)
Print ISSN: 2067 - 9211
Online ISSN: 2069 – 9344

EIRP Proceedings containing the works of the International Conference on European Integration - Realities and Perspectives, bring together all the submitted and presented contributions, providing a conclusive and accessible view to all who wish to feel the beat of research. You will have direct access to a focused group of key people working and researching in the area. The conference is international, offering to researchers the opportunity of showing their works across the world.
EIRP Proceedings is included in the following international databases (BDI):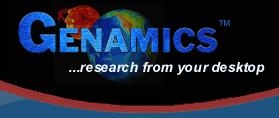 Announcements
No announcements have been published.
Vol 15, No 1 (2020)
Table of Contents
Legal Sciences in the New Millennium
Performance and Risks in the European Economy
Green Economy and Sustainable Development
Modeling Growth – between Public Policy and Entrepreneurship
International Relations in the Contemporary World. Geopolitics and Diplomacy
Interdisciplinary Dimensions of Communication Science
New Trends in Psychology
The Youth of Today - The Generation of the Global Development
Miscellaneous